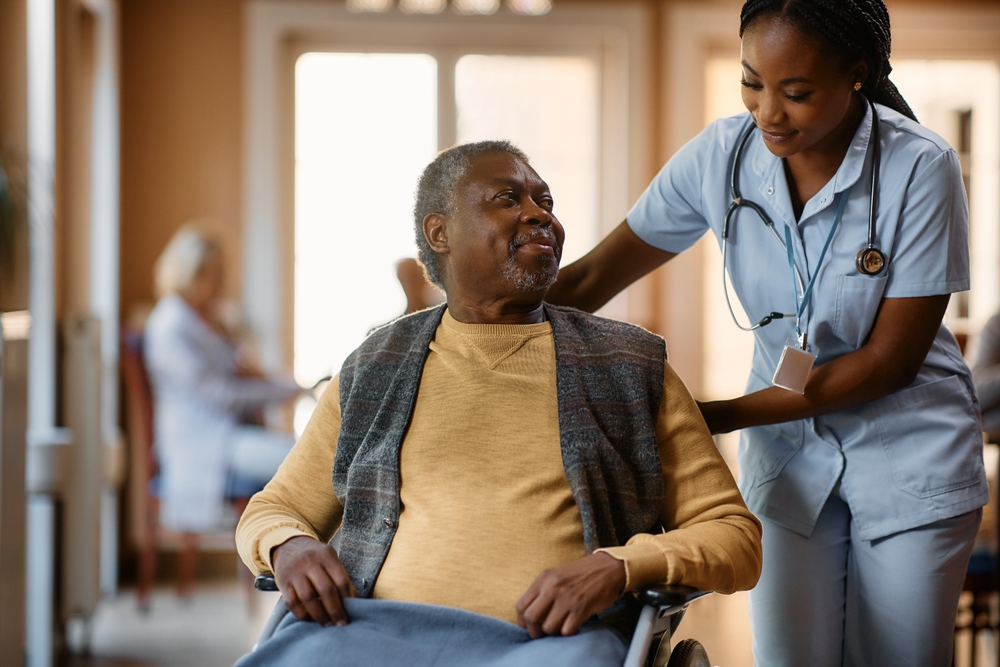 Seven out of 10 people will require assisted living care in their lifetime. In 1995, the National Center for Assisted Living created National Assisted Living Week to shed light on the critical role that assisted living communities play in many older adults' lives. This year, National Assisted Living Week runs from September 10 to September 16.
Today, 30,600 assisted living communities provide housing and care for 818,800 residents across the United States. These residents, half of whom are age 85 and older, need help with activities of daily living (ADLs). Assisted living has become an important long-term care option for these individuals.
There are about 1.5 million full-time nursing and 35,000 social work employees in the country. One-fifth of them work in assisted living facilities. This month, consider taking the opportunity to recognize the professionals who keep these facilities running. Year after year, they are providing essential support for residents' physical, social, and emotional well-being.
Nursing and Caregiving Services: Who Are the Professionals Supporting My Loved One?
For older adults who have difficulty completing everyday tasks on their own, assisted living may serve as an ideal option. This type of setting allows residents who do not require 24-7 medical care to maintain a certain level of autonomy.
Assisted living involves less medical care than nursing homes. Staff in these facilities typically help residents to help with ADLs and monitor their health. Often, facilities that house individuals with mental or physical disabilities have one nurse on site at all times. Many facilities require their caregivers to be Certified Nursing Assistants.
Certified Nursing Assistants
Certified nursing assistants (CNAs) help residents safely complete daily activities and manage basic health needs.
In many facilities, they provide care to residents under the supervision of registered nurses (RNs) and licensed practical nurses (LPNs).

CNAs may work alongside professional aides to assist residents with bathing, going to the bathroom, and getting dressed.

They can also treat injuries and illnesses and help residents manage chronic conditions.

Nursing aides may aid in transporting residents.
Licensed Practical Nurses
LPNs address patients' medical needs and oversee CNAs.
Working under RNs, LPNs may perform health examinations on residents and administer medication.

They may also create wellness programs and communicate with family members.
Registered Nurses
As RNs have advanced training, they oversee other staff members and may treat residents' complex medical needs.
Registered nurses assume assisted living facility leadership roles such as head nurse or director of nursing. They often oversee other staff members and their schedules, and create plans for resident care.

RNs monitor residents to ensure their care plans are effective and their medications are working.

Some small facilities may utilize visiting nurses or part-time registered nurses as well.
Social Workers
Complementing the work of nurses, social workers in assisted living facilities support residents' overall well-being.
When new residents arrive at assisted living communities, geriatric social workers may assess their social, physical, and psychological needs.

Social workers may provide residents with counseling as they adjust to their new environment. For example, they can get them involved in community activities and find other resources to help them feel at home.

In a facility that lacks the internal resources a resident needs, social workers may connect them to external resources. This might include referring residents to community-based services and organizations.

Licensed social workers specializing in assisted living create programming for residents to help them make social connections and remain engaged.

Public health social workers provide counseling for residents with long-term conditions, as well as their families.

Disability social workers advocate for assisted living residents with disabilities, working with the facility to meet residents' needs.
Cleaning and Laundry Staff
Many assisted living facilities provide cleaning services to their residents.
Staff clean and disinfect common areas as well as individual units.

Those living in these facilities may receive help keeping their residences clean and stocked with supplies, such as tissues, toilet paper, and paper towels.

Housekeeping and laundry services are an essential component of assisted living.
Exploring Assisted Living
Staff in assisted living facilities provide services that allow individuals to maintain their independence while receiving essential support. If you or a loved one are exploring assisted living, consider consulting an elder law attorney for guidance. A local, licensed elder law attorney can help you assess your options.